Swiss Capital has been awarded with Golden Brand 2015 title in two nominations:
Microfinance Organization
Car Leasing  
The Golden Brand 2015 awards, organized by Georgian Chamber of Commerce and Global Idea company, was held on April 22, 2016. Swiss Capital was awarded with the Golden Brand statues and certificates.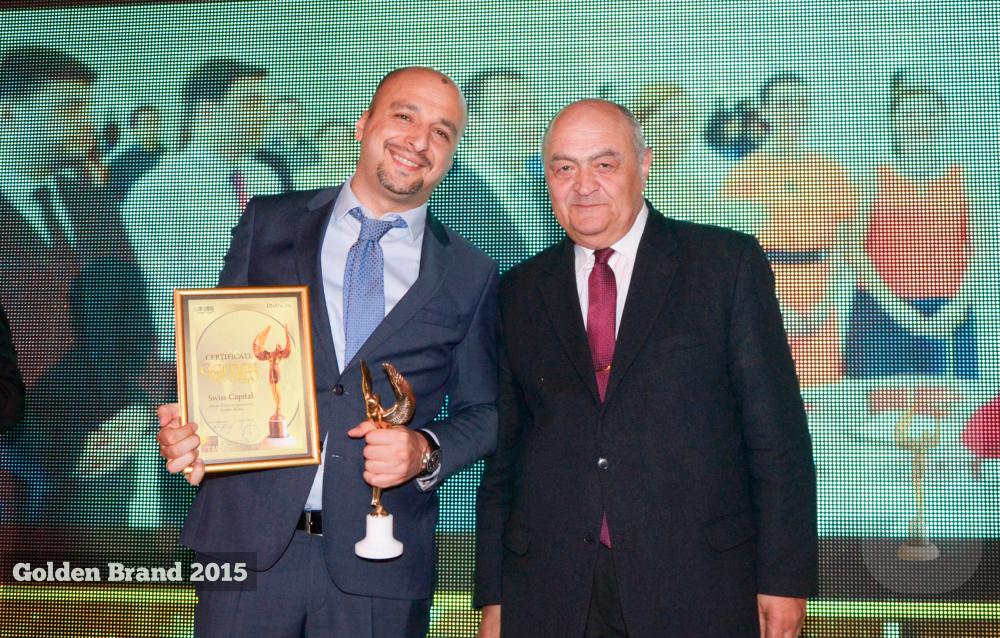 Mr. Paata Daiauri, Deputy Chairman Supervisory Board of Swiss Capital, accepted the Golden Brand awards from the president of Georgian Bank Associations, Mr. Zurab Gvasalia.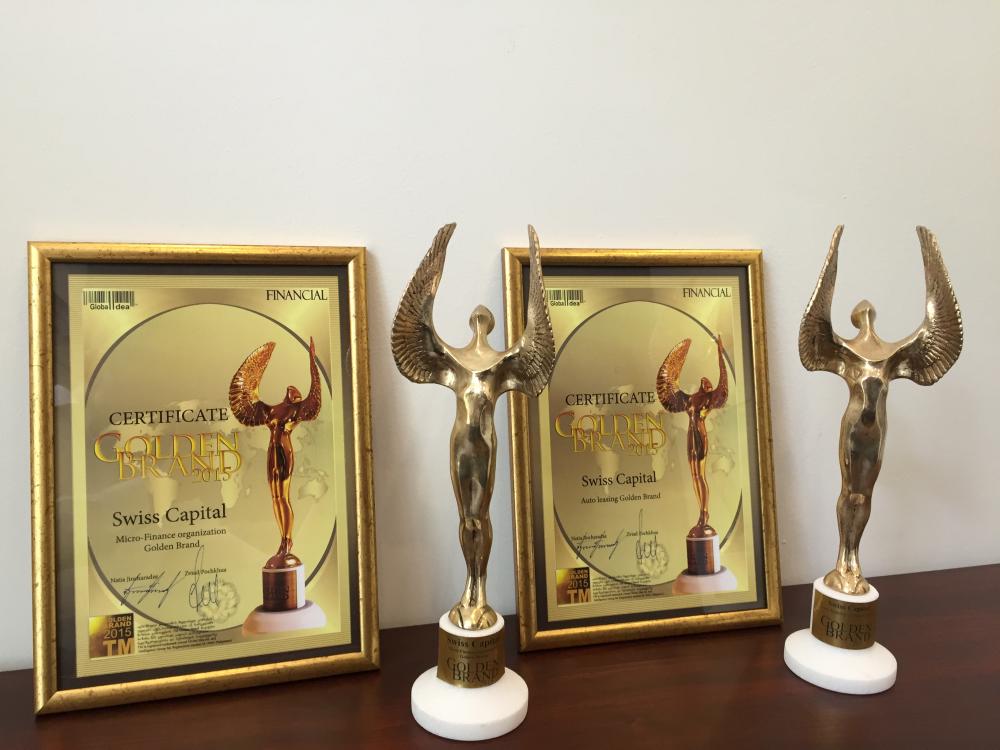 Currently, Swiss Capital is presented with 14 branches, by 160 professionals across all regional centers of Georgia. According to the slogan of the company "Speed Is Important", Swiss Capital aims to provide fast, high quality and convenient service to customers. Transparency, reliability and quality are the competitive advantages of Swiss Capital team.